Doctor's Diary
To download the app click here or on the app icon.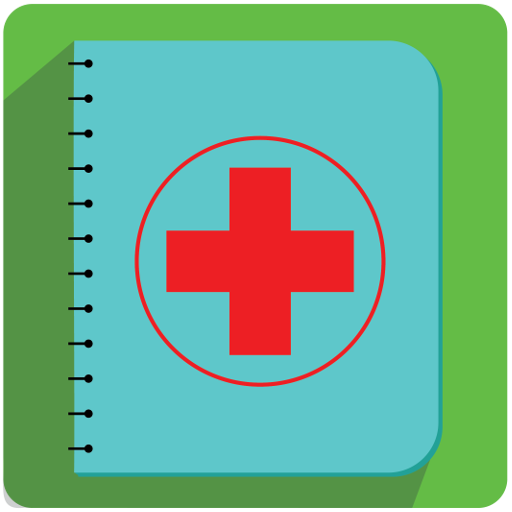 Introduction
Are you a Doctor, Dentist or a receptionist at a clinic who is always thinking about maintaining the patient details, the consultation history, patient medical document management and pull reports regarding the data you have for the patients easily? Then look no further Doctor's Diary is all what you need.
This App allows you to store patient information and retrieve it any time you want. You can search the patient's database based on blood group, name, medical condition and phone number. It also helps maintain the patient's consultation chart and attach medical records that you can retrieve any time you want to look at the patients medical history. You can send e-prescription to the patients from the consultation chart via text message or email. In case you have multiple clinic you and store the information regarding the clinics within the app. This helps you share your clinic details easily whenever required.
Reporting feature is the most significant feature on this app, you can pull reports for the patients, consultation history or even the summary report on how many patients you have had for the defined period. The reports can be generated in html or pdf format. You have an option to save the report locally or on your google drive. You can even email the report directly from the app to yourself or any desired recipient.
Security and Data protection has been on our mind when we designed this App. Thus the database is integrated with your Google account and any without your google credentials cannot access your data. What's more you can have multiple accounts on the same app on the same phone all using their own database. You can back up your database and store it locally or on your google drive account in the cloud. Which means you can have multiple devices and sync all these devices with each other using the backup that you have stored on the cloud. Isn't that a nice things to have? Well you have it when you use this app.
Support and help are at your fingertips too. You can request for enhancements or report any issues that you are facing and we are there for you.
You also have an opportunity to register yourself to CrazyRov Studio's database so that you can be located by patients trying to find doctors in your area*. This way you can be reached by many people that are new to your location or simply dint have you information to reach out to you.