Animal Sounds
To download the App click here or on the App icon.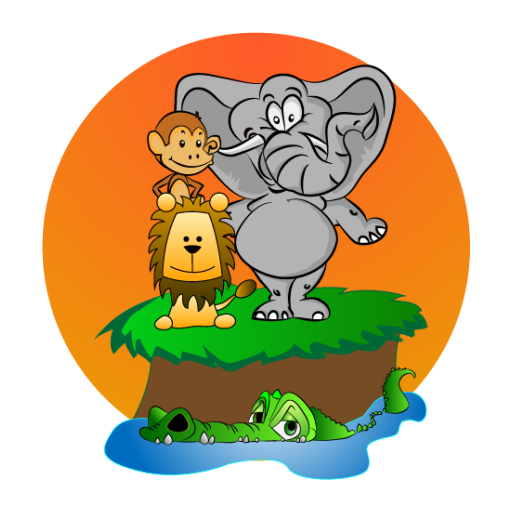 Animal Sounds is a fun App for the kids and animal enthusiasts. The App is mainly target make you familiar with different animal cries also providing information. Other than being informational this App is also a fun for kids.
The App contains a navigator style menu from where you can select the animal who's information you would like to check. The details page contains of an image of the animal along with detailed information regarding the animal selected. This page also contains an action button to play or pause the animal sound.
I hope you have fun with this app, you can always contact us via email by selecting the "Support" option in the menu.
American alligator
American bison
Baboon
Badgers
Bear
Beaver
American Bullfrog
Camel
Capuchin Monkey
Cat
Cougar
Cattle
Coyote
Dog
Dolphin
Donkey
Fox
Giant Anteater
Giant Panda
Gorilla
Eastern Gray Squirrel
Hippopotamus
Pig
Horse
Jaguar
Leopard
Lion
Llama
Monkey
Moose
Orangutan
Rabbit
Raccoon
Rattlesnake
Red fox
Red deer
Rhinoceros
Sheep
Tiger
Water buffalo
Gray wolf
Zebra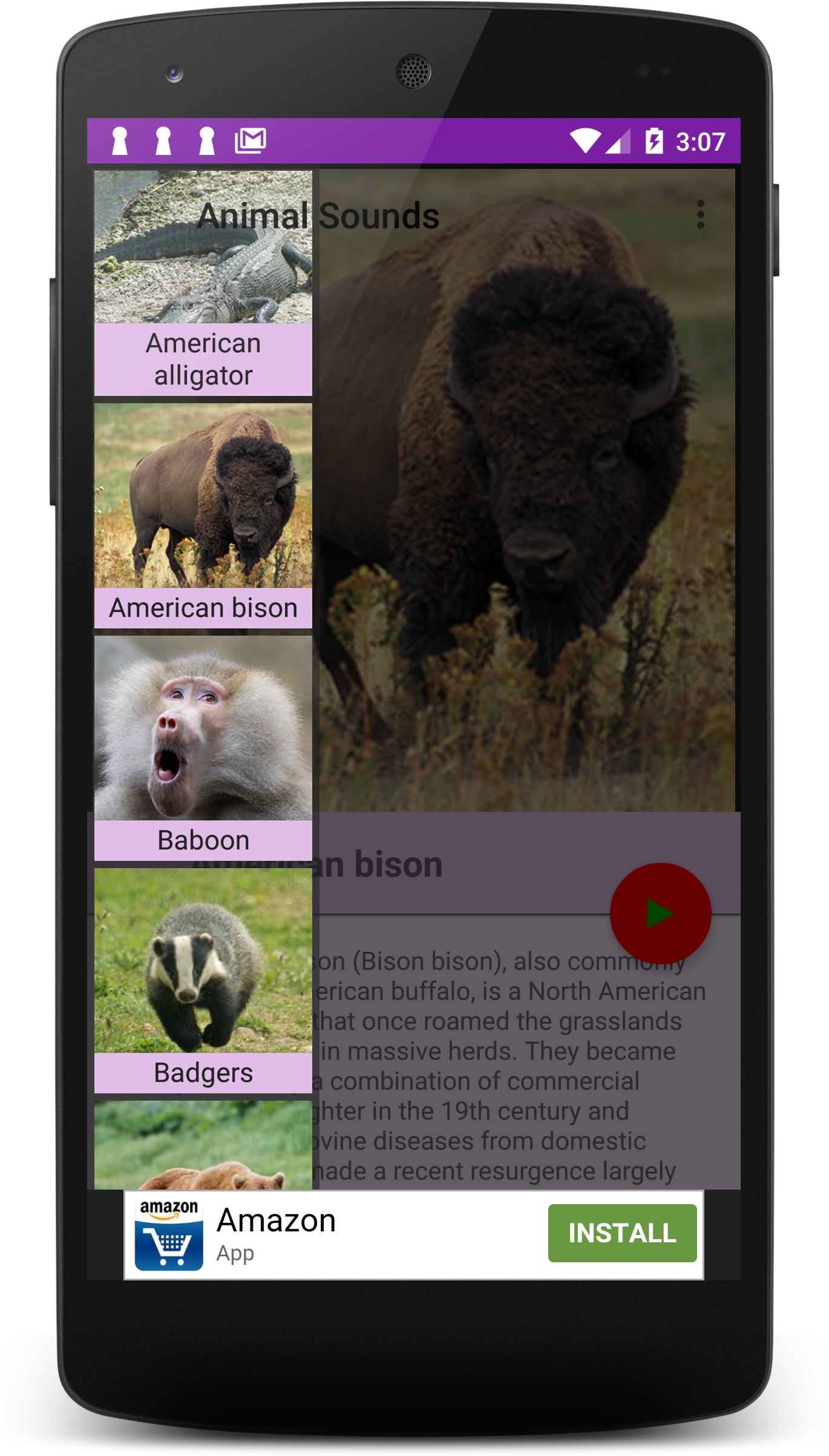 Screen grab of the navigation bar on the App Animal Sounds.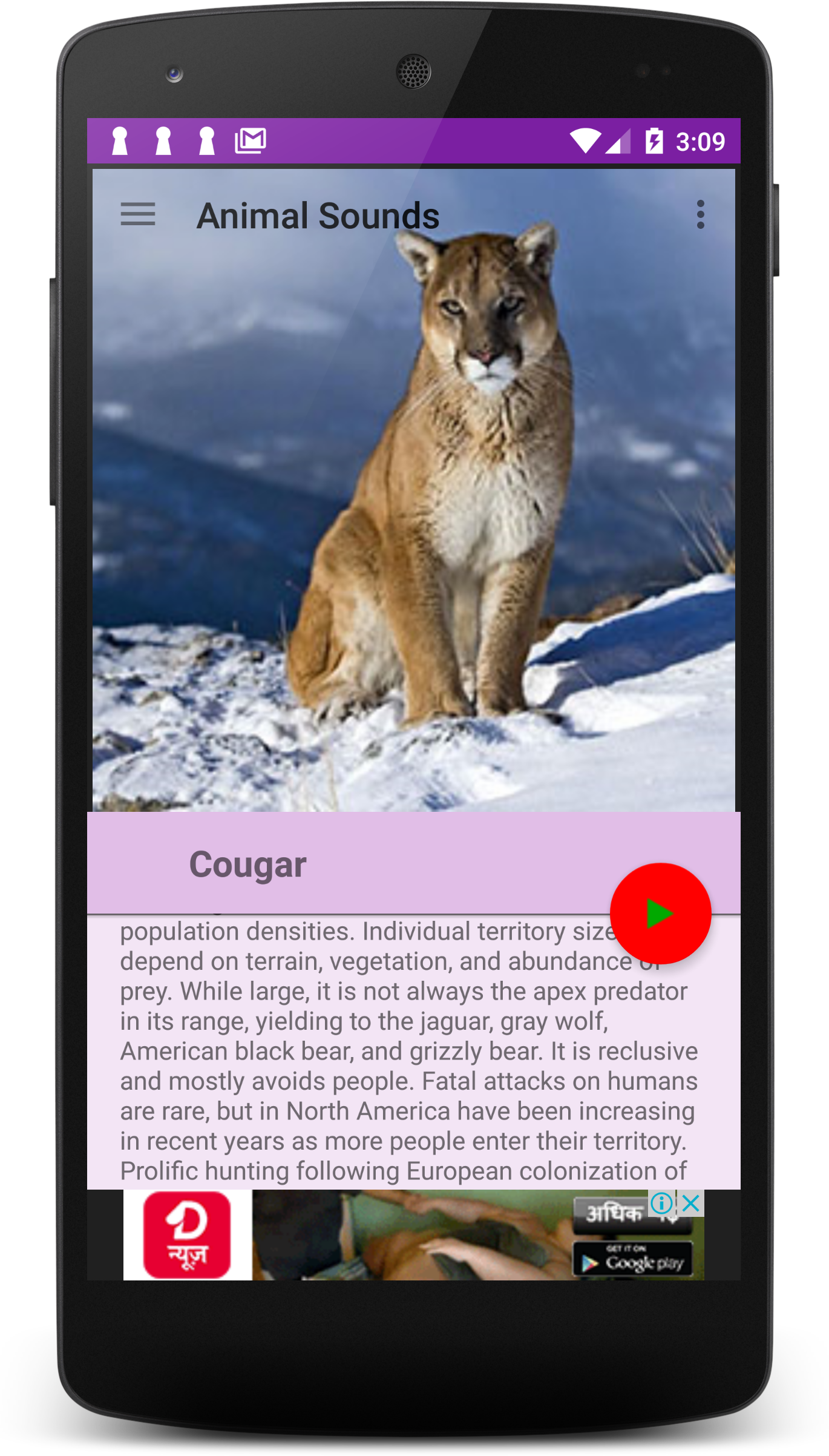 Screen grab of the animal insight on the App Animal Sounds.